Paris
Paris is named after the Gallic (or Celtic) tribe the Parisii, who settled on the banks of the Seine. This city was captured by the Romans, and is first mentioned by Julius Caesar in his Commentarii de Bello Gallico. Since then it has become economic and cultural center with approximately 11 million inhabitants within its limits and surrounding suburbs.
Arc de Triomphe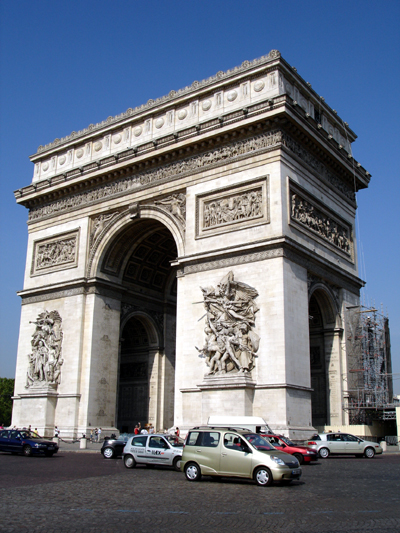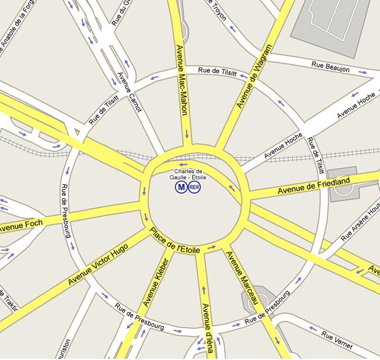 The Arc de Triomphe was inspired by the Arch of Titus in Rome and was built to commemorate Napoleonic successes. It was commissioned in 1806 and completed in 1836. In 1921 it also became the resting place for the Tomb of the Unknown Soldier for WWI. At that time it also became the site of an eternal flame to honor the dead. Getting to it can be treacherous unless you use the underground walk way. It is currently at the intersection of 12 major roads.

Les Invalides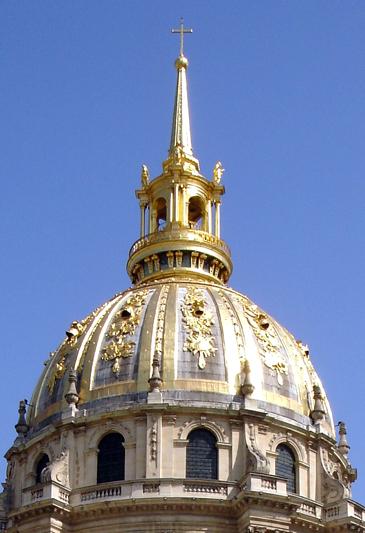 Originally called the Hopital des Invalides, this complex was first conceived of in the seventeenth century as a home for unwell soldiers and veterans. The chapel, Eglise Saint-Louis des Invalides, is most notably the final resting place for Napoleon Bonaparte. It's golden dome was patterned after St. Peter's Basilica.

Versailles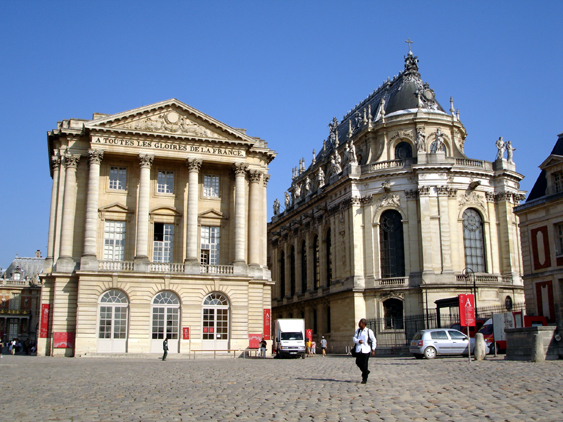 Versailles is located in the suburbs of Paris and was most notably King Louis XIV's seat of power. A statue of Louis XIV is shown on the right. This was probably the most disappointing part of the trip for me. The museum workers were on strike and we were unable to see the "Splendors of Versailles" located within the walls of the former Palace.
The Mona Lisa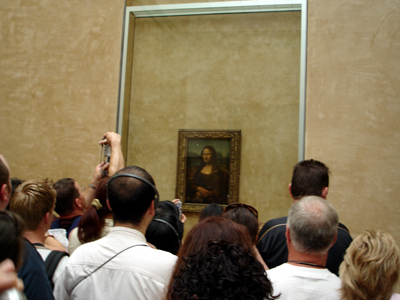 Though, I don't normally make a habit of photographing museums collections, without expressed permission, I made an exception here. The tourists taking pictures of the Mona Lisa are almost a spectacle in themselves. The photograph on the left hardly even shows a tenth of the crowd that is pushing its way to the Mona Lisa. I figured what damage could I do that wasn't already being done. I'm pretty sure I didn't use my flash though. The Mona Lisa is located in the Louvre, which for some reason this trip I failed to take pictures of the outside.

The Eiffel Tower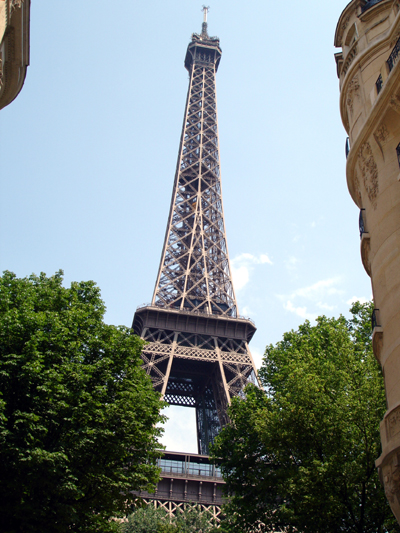 The Eiffel Tower is certainly one of Paris' most famous icons. Now excepted widely as being a picturesque, and maybe even romantic, it was not so in the beginning. Built in 1887-1889 for the World's Fair, it received much criticism and was actually first constructed as a temporary structure. It was to be dismantled after 20 years. The Eiffel Tower proved useful as dispatch post in WWI and gave France the honor of having the tallest building in the world, so they left it up. Today, the Eiffel Tower might not be the tallest in the world, but it is the tallest in Paris.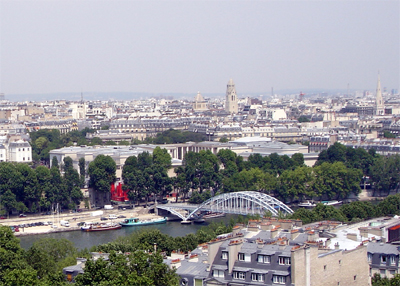 Views from the Eiffel Tower: on the left you can see Les Invalides, on the right Passerelle Debilly.