Pictures from my trip on May 13, 2005.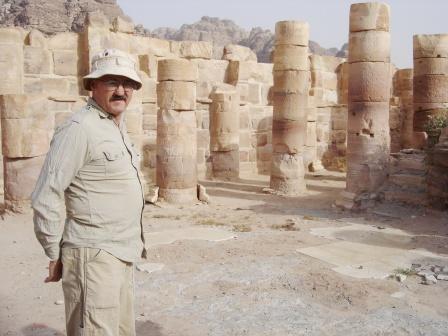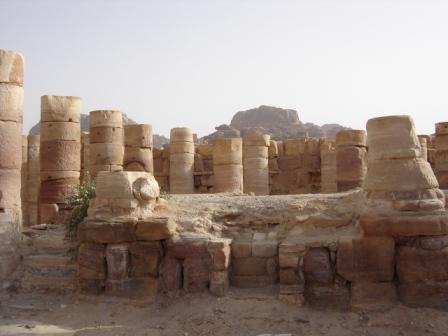 We started our trip at the temple Dr. Johnson had excavated with the University of Utah.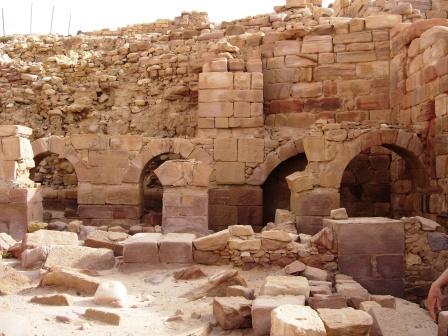 The temple faces west and was probably dedicated to a female deity, who was later conflated with Isis.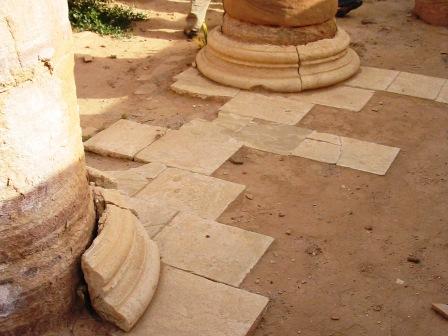 There were marble rings around the columns and marble tiles on the floor. To the right there are
a couple of reconstructed tiles that were probably desturbed by klepto-tourists. Taking a hunk of marble
back with them is more important then the work someone went through to refit all those little pieces.
The temple was destroyed in an earthquake that hit Petra in 363 AD.
This is a picture of a grinding stone the was probably used to make various oils.
We then visited one of the Byzantine Churches nearby.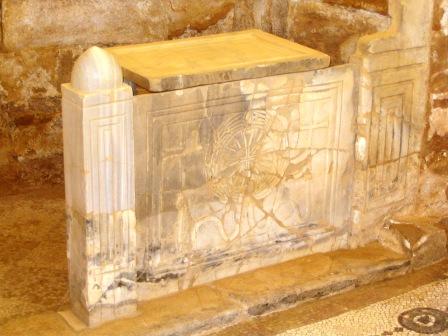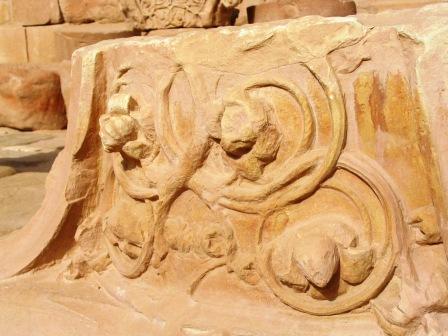 Not exactly Nabatean, but it was still interesting to look at early Christian art.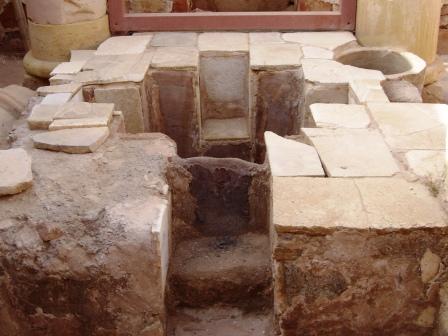 Great detail was put into the floors. Look at the tiling to the left. To the right is the baptismal font.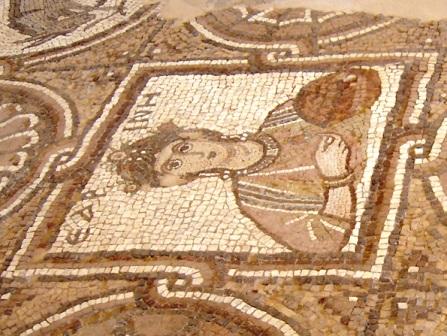 There were also extensive mosaics on the floors as well.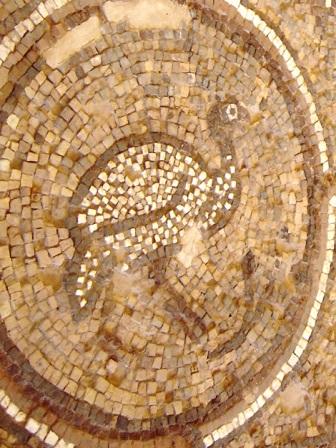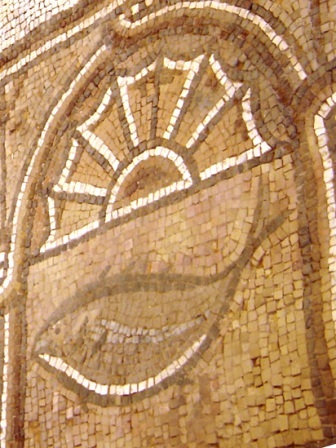 Most of the subjects are symbols of seasons, zodiacs, and different aspects of life.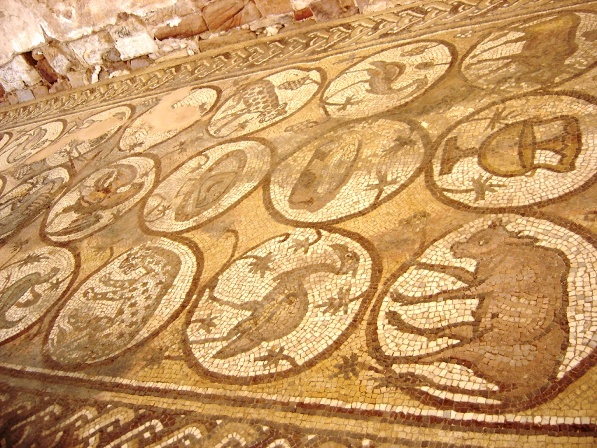 Italian restorers were brought into restore the floors since they have the most experience with mosaics.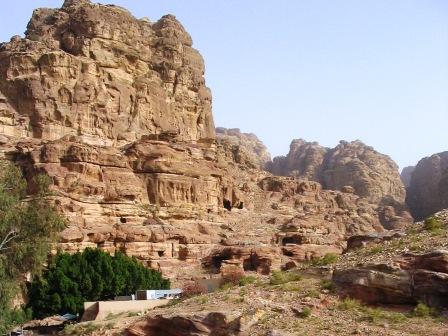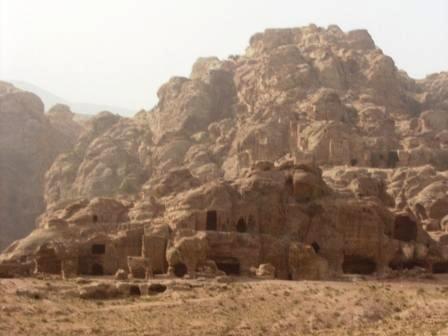 This is a nice picture of the mountain we had to climb.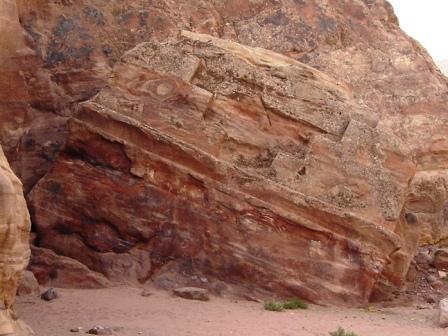 As always there were plenty of good sites on the way up. To the left is a fallen tomb facade.
This called the tomb of the Roman soldiers mistakenly because the statues of deities look like Roman soldiers.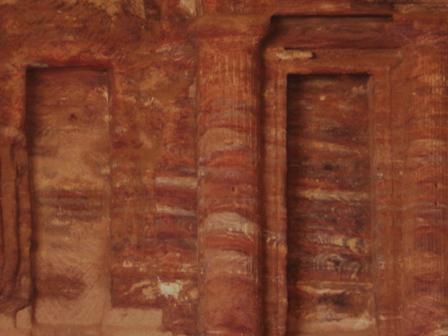 To the right is the interior of the "Multicolored Tomb."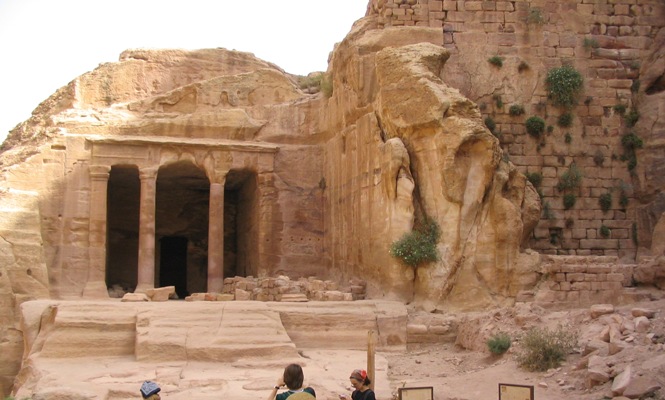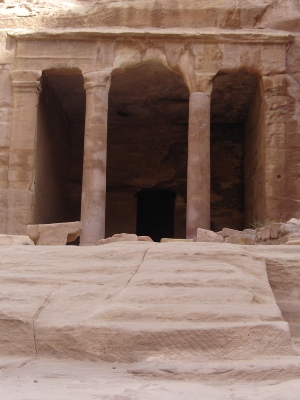 This tomb is called the Gardern Tomb.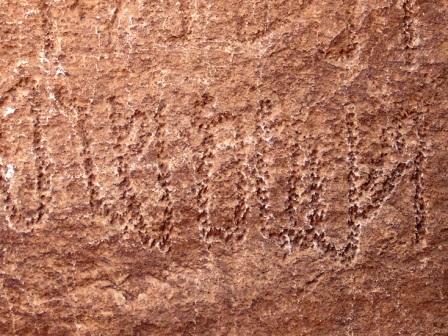 There were a few Nabatean inscriptions that Dr. Johnson pointed out to us along the way.
The lion fountain, whose head has been eroded away, was our last stop before we made it to the top.(right)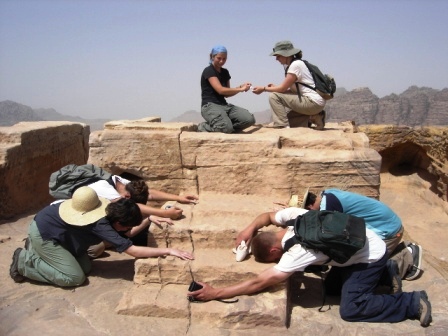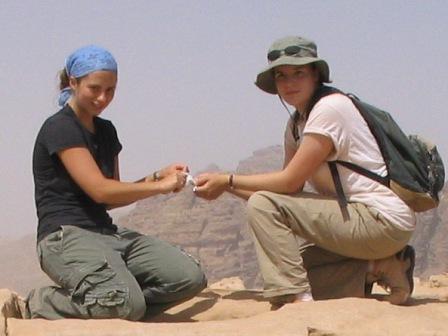 The high place is the site of a sacrificial altar, where it is believed that white camals were sacrificed to Dushara.
Holly here is cutting of the head of Jean Marie's origami camel as a mock ritual.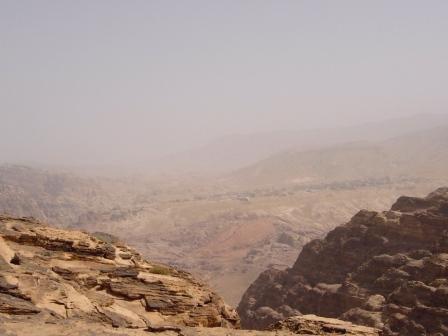 Here are some shots of the view.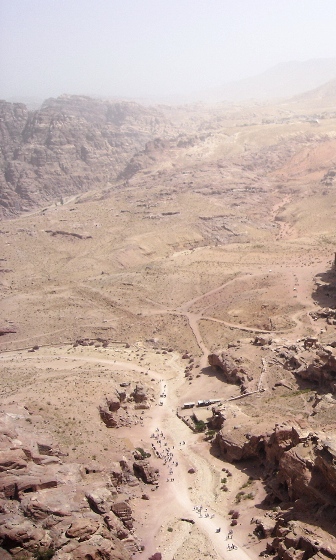 You could see almost all of Petra from this point.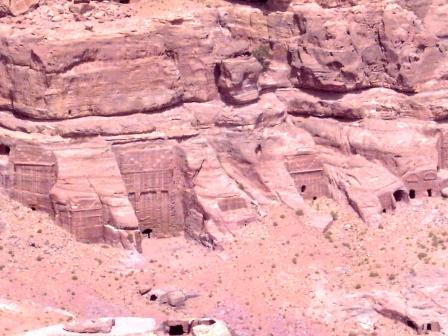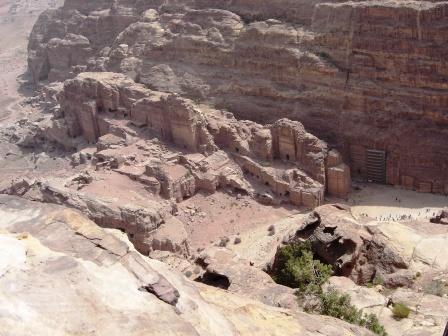 ---
Pictures thanks to Jennie Kitchens & Heike Buhler.