Dana is a very old village overlooking the Wadi Dana. It is very remote and overlooks one of the largest nature reserves in Jordan.

We ended up here on April 20th, due to the dust storm in Petra. Even in Dana you can still see a lot of dust in the Wadi.
We started our trip, by going up to the fountain at Dana.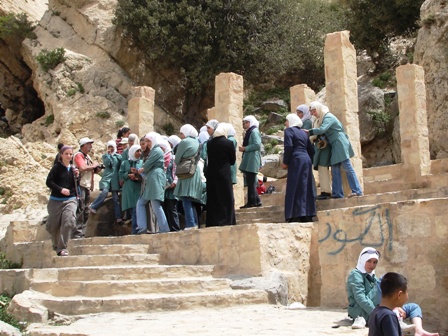 There was a girls' school group visiting the fountain at the same time.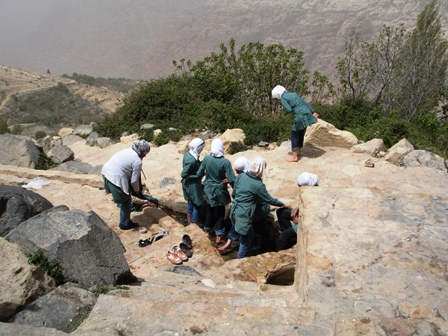 According to Dr. Finlayson, Dana looks a lot like most Arab villages did decades ago.
Since it is so remote, it has retained a more traditional look.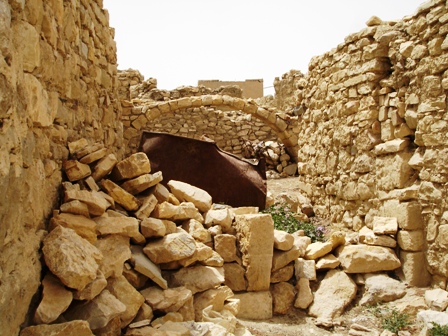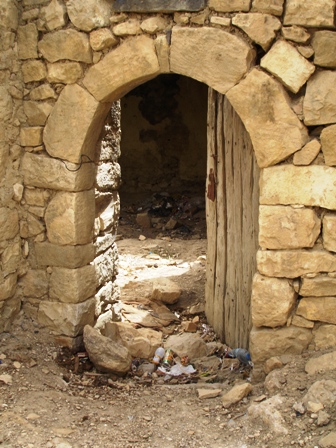 We stopped to eat lunch at a hotel there. You can now meet most of my traveling companions. Holly and Bruce are sitting to the left.
Sally sits below.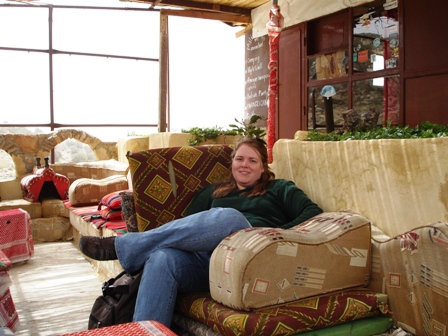 And here is me of course.
So, here is my photographic analogy of the day. This is an old roof that is about to collapse. If you look at the keystone (the stone in the center) of the arch, you can imagine how important that one stone is. If you remove that one stone everything will collapse. So what keystones do you have in your life? and what can you do to keep them in place?