Qala'at ibn Mann is an Arab Citadel built in the 17th century by Fakr ad-Din the Maanite.
We visited it on the evening of April 25, 2009.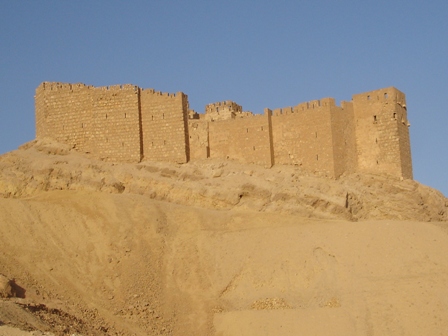 It over looks the rest of Palmyra, from the west..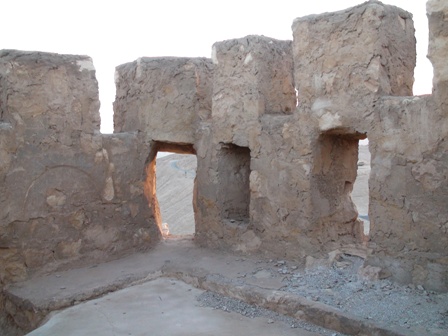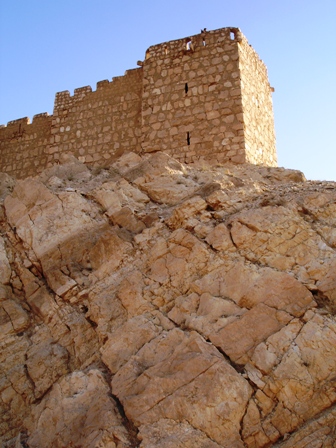 The interior was quite cool (temperature) when we went in the evening.
It has all the standard features you would associate with a castle of its type.
This is the ruins of Palmyra as seen from a top the citadel.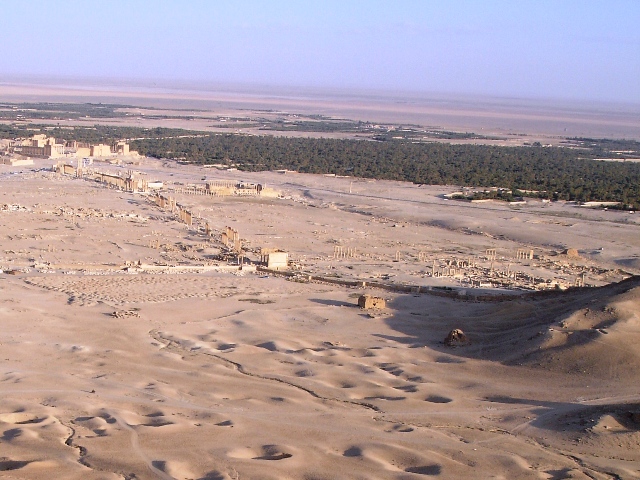 This is a view of the desert and the tower tombs.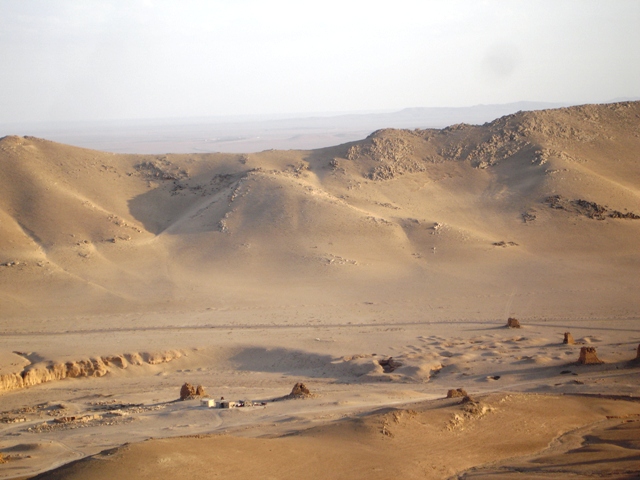 We got there around sun set, with provided an excellent opportunity for photographs.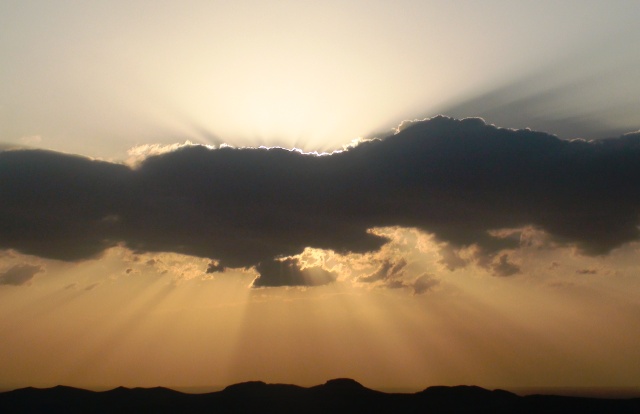 I ran out of room on my still camera's memory card, so these are taken with my camcorder.